Do you remember your first vinyl record?
In this post, Vinyl Record Price Guide: Discover The Value Of Collecting Records, we'll cover a brief history of the vinyl record, grading vinyl for price evaluation and wrap up with a few of the most expensive vinyl records ever sold!
The history of records
The earliest "records" were actually just wax cylinders invented by Thomas Edison in the 1880's.
By 1888, inventor Emile Berliner came up with the 78 as an alternative. He called it a "flat disc," and experimented with different types of materials before settling on shellac in 1891.
Edison would in return, respond with his own, much thicker version of that flat disc. He claimed better quality sound and many would agree that he was right.
However, Berliner's 78's would eventually win this battle and by the end of the decade, Edison's version was no longer being produced, according to Goldmine's Essential Guide to Record Collecting.
LP's & Vinyl
Vinyl records entered the market in 1948. At first, 10-inch long-playing records replaced the 78, which was limited to only one song per side. Now, instead of having to buy six 78's with two songs per record, this was the first time that all 12 songs were able to be played on just one record. Imagine that!
Vinyl Record Price Guide: What is the average value of a vinyl record?
According to data from eBay, a new vinyl record cost an average of $4.80 in 2007, and in 2017 it had gone up to $28.40, an increase of over 490%. Source: CNBC 2019
How to determine the condition of a vinyl record
Grading Vinyl
Determining the condition of vinyl before you purchase will ensure you're getting your money's worth. It's all about condition in the record collecting world, the Goldmine grading scale is the standard.
Though nothing is ever set in stone when it comes to collecting, here are some basic guidelines to help you understand what these grades can actually mean:
Mint (M): should be "absolutely perfect" in all ways. It is a record that has never been played, and likely still sealed in plastic leaving few records to meet this qualification. Many collectors feel that removal of the shrink wrap reduces the condition rating.
Near mint (NM or M-): a rating used far more frequently, this one means a record is close to being perfect condition. It may possess a minor defect but not have creases, folds, tears, scratches, etc.
Very good plus (VG+) or Excellent (E): is a record will have some signs of use, but it will still play nicely. Labels may be a bit scuffed as will the covers, it may even be slightly warped. Many records will fall into this category and a record in this condition is likely worth about half of one in mint condition.
Very good (VG): is generally a record with the problems of a VG+, potentially along with others. There may be audible issues such as scratching but no skipping, for instance. The cover and label will show more signs of use and there may be writing on it. A VG will sell for about 25 percent of a mint record.
Good (G) and good plus (G+) or or Very Good Minus (VG–): will still be playable and not skip, but there may be more audible issues when doing so. Seam or spine issues are possible as well. These grades will be worth even less than VG.
Poor (P) and Fair (F): will have skips and have other major problems like excessive warping, cracks, ripped labels and covers in poor condition. These are typically found for sale at garage sales. They will yield no more than 5% of mint value and are worth more in sentimental value than anything.
What about autographed records and/or promotional copies?
To make things even more interesting, it's important to note that if a singer or musician actually SIGNS the record, all of the grading metrics mean very little. If it's a signature in demand, it falls into the "celebrity memorabilia" category and not just a playable record. Below you'll see examples of this from The Beatles and Elvis Presley. A collector might be after the signature more than the vinyl itself.
On the other hand, a promotional record is any copy of a record not meant for retail sale. You may see markings of any of the following:
"Demonstration — Not for Sale"
"Audition Record"
"For Radio-TV Use Only"
"Promotional Copy"
How does the record look?
Inspect the sleeve and any inserts (lyric sheets, posters, etc.) for ring wear, discoloration, sticker residue, and seam-splits. Next, look at the vinyl surface for scratches and other imperfections. Visually inspecting a record is best done under a bright light positioned close to the vinyl surface.
How does the record sound?
There's only one way to really judge your vinyl record and that is to put the needle down and listen for clicks, pops, or skipping.
How to store vinyl records
Remember to clean your records before putting them into the sleeve.
Always store records in their album jackets
Store your vinyl records in an upright position
Never store vinyl records stacked on top of one another
Keep them cool and dry
The top 10 most expensive vinyl records ever sold
The list of vinyl records and figures mentioned below have been compiled from various sources around the web, such as HMV, Wealthy Gorilla & Wikipedia.
These are the 10 most expensive vinyl records:
Wu-Tang Clan: Once Upon a Time in Shaolin $2 Million USD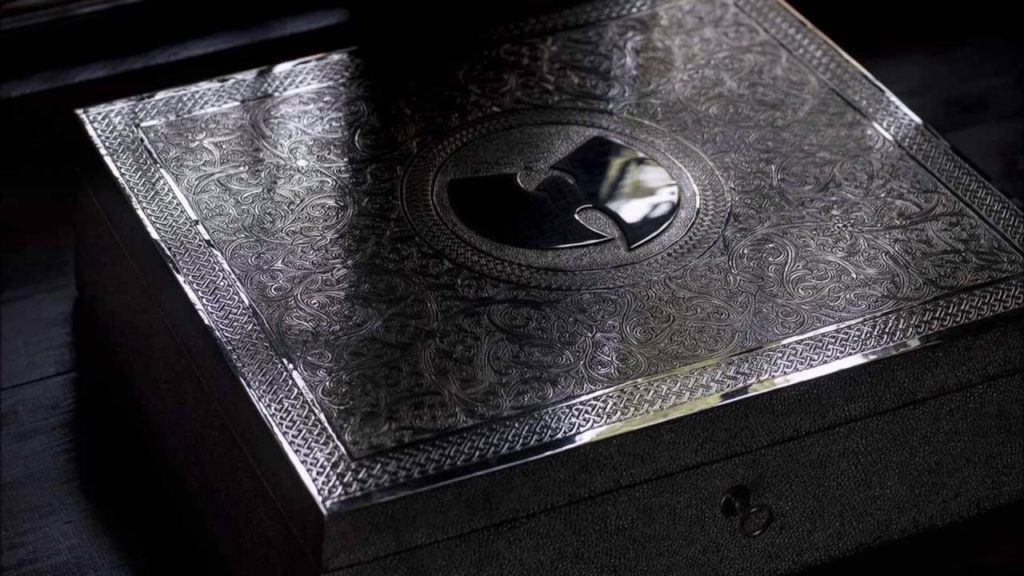 The Beatles: The Beatles (White Album) $790,000 USD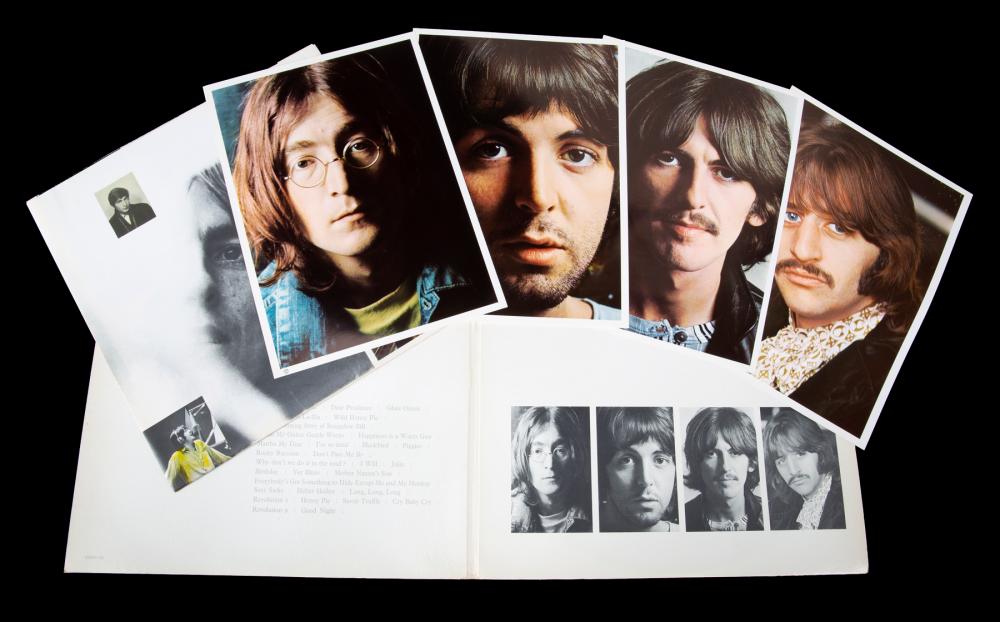 Elvis Presley: 'My Happiness' $300,000 USD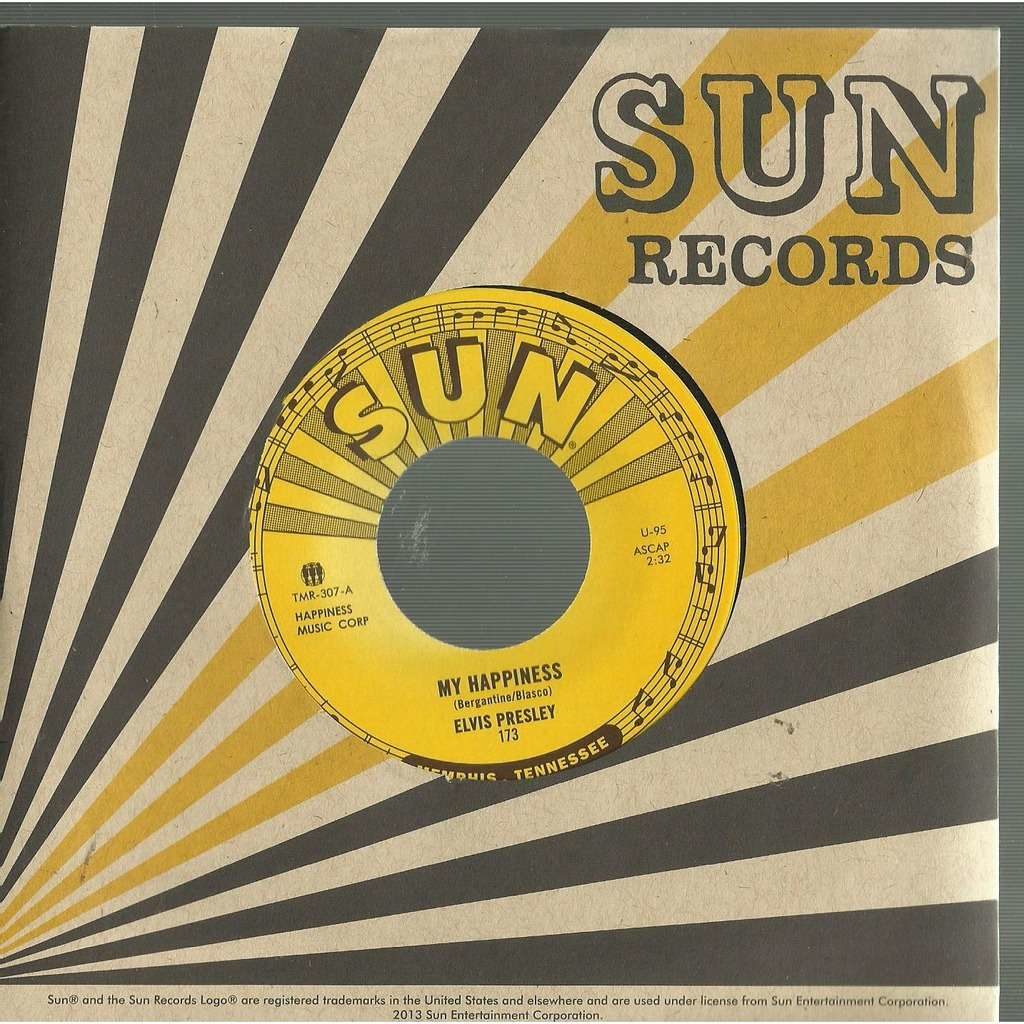 The Beatles: Sgt. Pepper's Lonely Hearts Club Band (Signed) $290,500 USD
John Lennon & Yoko Ono: Double Fantasy $400,000 USD
The Beatles: Yesterday & Today $125,000 USD
The Beatles: 'Till There Was You' (10″ Acetate) $110,000 USD
Frank Wilson 'Do I Love You (Indeed I Do)' $100,000 USD
Aphex Twin: Caustic Window $46,300 USD
Tommy Johnson: 'Alcohol and Jake Blues' $37,000 USD
I hope you enjoyed this journey through our Vinyl Record Price Guide: Discover The Value Of Collecting Records post and use this information when looking for your next vinyl!