In this article I have listed the rare antique typewriters and their current market values. Each entry contains the company name, release date, history and their prices.
1) Moya Visible No #2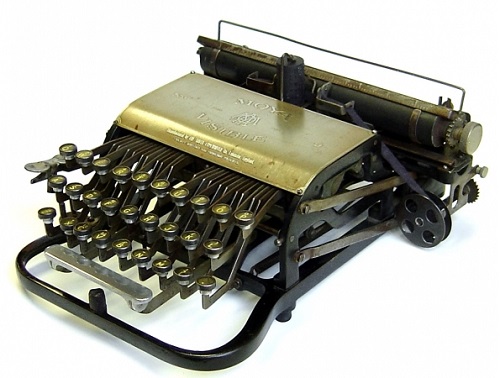 Company: Moya Typewriter Company, Leicester, England
Release Date: 1905
History: The Moya Typewriter Company produced three different models of the Visible, between 1902-1908. Before commencing production on their Imperial model.
Only a few models were built and sold in that time, with some machines being rebranded under names such as Baka, Ideal and Sekretar for the overseas market.
Estimated Price: $3690 USD
2) Granville Automatic Typewriter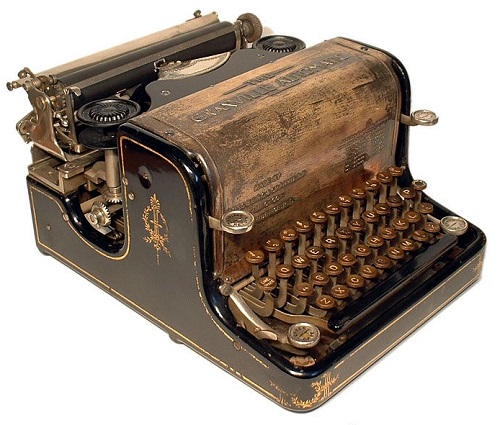 Company: Granville Manufacturing Company, Dayton, Ohio, USA
Release Date: 1896
History: The "Automatic" in the name comes from how basic functions such as carriage return, line spacing and shifting to upper case. Were performed using special keys on the keyboard.
Estimated Price: $3695 USD
3) Crandall New Model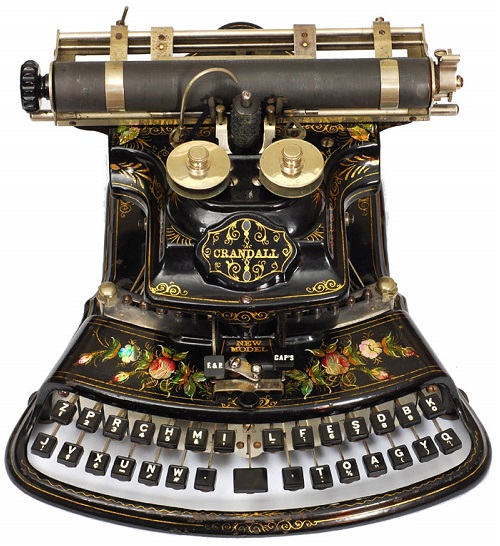 Company: Crandall Machine Company, Syracuse, New York, USA
Release Date: 1886
History: One of the most elaborately decorated typewriters to be produced. It incorporated mother of pearl inlay in it's floral designs. Even though this model was quite a successful machine, there are very few that have managed to withstand the test of time. Making it a very rare find today.
Estimated Price: $6100 USD
4) Williams No #1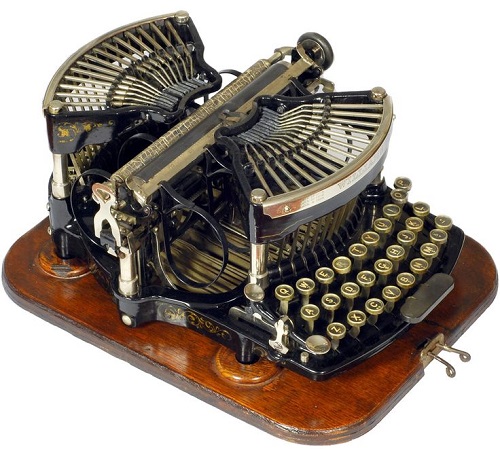 Company: Williams Typewriter Company, Brooklyn, New York, USA
Release Date: 1891
History: Decorated with Victorian inspired floral decals. J.N. Williams, the owner of Williams Typewriter Company was yet to have his own factory, so he had this model manufactured by other companies. First by the Brady Manufacturing Company in Brooklyn, New York before being made by the Domestic Sewing Machine Company in Newark, New Jersey.
Estimated Price: $6340 USD
5) Oliver No #1 1st Model
Company: Oliver Typewriter Company, Chicago, Illinois, USA
Release Date: 1896
History: Considered to be the first effective "visible print" typewriter (the user could see the text as it was being typed). Originally marketed for home use, utilizing local distributors and sales credit, they also licensed this design to several international firms.
Estimated Price: $7440 USD
6) Malling-Hansen Writing Ball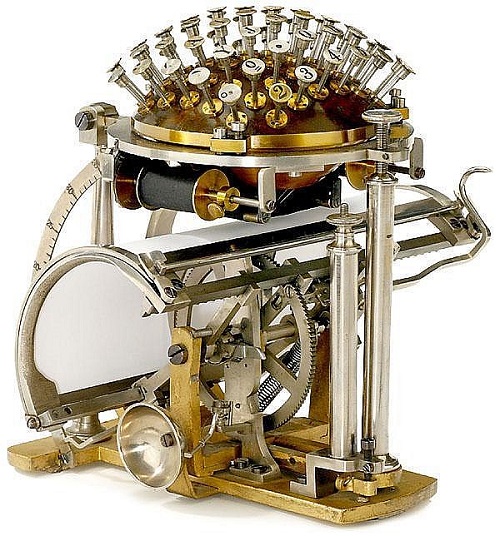 Artist: Pastor Rasmus Hans Johan Malling-Hansen – director of Denmark's deaf-and-dumb institute in Copenhagen
Designed: 1867
History: This fascinating contraption was and by many accounts still is a technical marvel. First patented in 1870, this machine was the first commercially produced typewriter and was sold world wide.
From 1867 to the 1880s. Improvements were made to features that weren't replicated in standard typewriters for another 40-50 years. Things like: space bar, line spacing, paragraph index, visible writing, carbon paper copies, ribbon reversal and end of line signal bells.
For these reasons along with rarity, the technological significance and quality of craftsmanship. Any remaining units are highly sort after.
Estimated Price: $80,000 USD
7) Sholes And Glidden Typewriter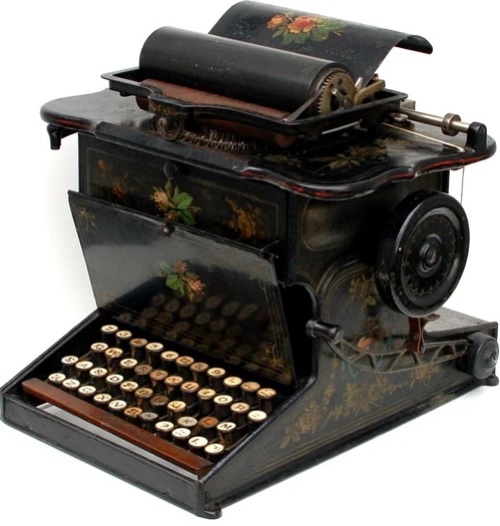 Company: E. Remington and Sons, Ilion, New York, USA
Release Date: 1873
History: Also referred to as the Remington No #1, these machines were to first commercially successful machines available. Originally modeled after sewing machines with a foot peddle to drive the mechanisms behind its function. Many features became the norm for all typewriters and keyboards that are still used to this day. Things like the four-rowed QWERTY keyboard and the cylindrical platen.
Estimated Price: $33,553 USD
8) Edison Mimeograph Typewriter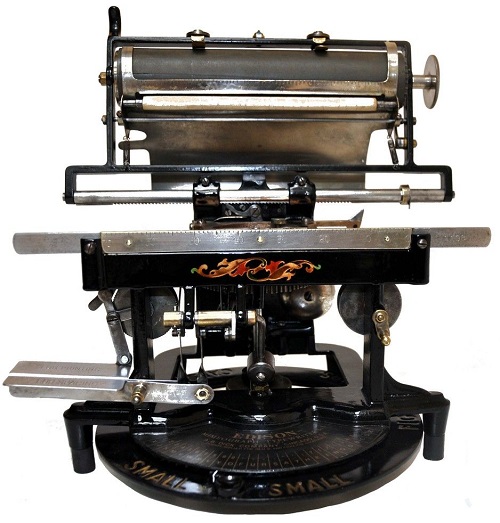 Company: A.B. Dick Company, Chicago, Illinois, USA
Released: 1894
History: Designed by Thomas Edison, who licensed his machine to Albert Blake Dick to be distributed through his office supply company. Its main function was to cut wax paper stencils and as a bonus feature it was meant to double as a typewriter as well. Neither function worked well with this machine and even with Edison's name attached it wasn't much of a success.
Estimated Price: $14,000 USD
9) North's London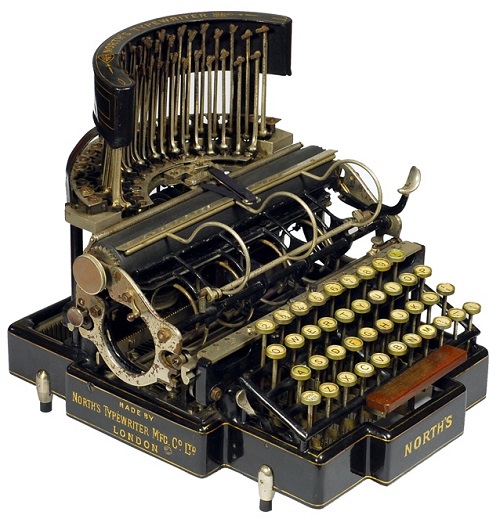 Company: North's Typewriter Manufacturing Company, Hatton Garden, London, England
Released: 1892
History: Using a rear downstrike system, the typebars stood erect in a semi-circular arrangement and struck the platen from behind. This was done in an attempt to create a typewriter that allowed for the visible print viewing of the text. Due to the awkward placement of coiled paper and ribbon. This machine had little commercial success.
Estimated Price: $8738 USD
10) Enigma Machine

Engineer: Arthur Scherbius
Designed: Sometime around the end of World War 1, 1918
History: Even though this type of machine is different from a common typewriter. They are still in function, a keyboard based system. They used a series of electro-mechanical rotor cipher machines to encrypt the key strokes instead of recording each key stroke directly.
Earlier models were commercially available from the early 1920s. The basic model was used to protect commercial, military, and diplomatic communications. During World War 2 several countries had adopted their own variants such as Japan and Italy. The most famous models were the units used by the German military, which had an added plugboard that would alter the results when plugs were inserted in different slot combinations.
Despite the differences between this form of cypher device and a conventional typewriter. They are still highly sort after by collectors and enthusiasts. As such their value can vary vastly, as a result of condition to model variation.
An Enigma Machine is expected to fetch a high price at any auction.
Estimated Price: $65,000-$480,000 USD pending on condition and model.