A few months ago we covered the famous Hummel figurines. In this article I have listed the top 10 rare Goebel Hummel figurines and their current values.
1) Hum 1 – Puppy Love
Early Sample before TMK was used – 1935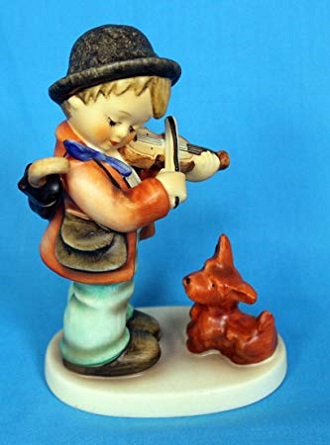 Artist – Master Sculptor Arthur Moeller
Early models were made with out a tie and the head was tilted at a different angel.
Estimated Price
Original Number FF 15, Price: $5000 – $10000 USD
II/1 With Attached Pot, Price: $5000 – $10000 USD
T-1 Terra Cotta Material, Price: $7500 USD